Aeon's End is a cooperative game that tackles the genre of deck building through a variety of creative mechanics, including a variable turn order structure that simulates the chaos of an attack, and deck management rules that involve meticulous preparation with any discarded card. Players can fight to protect Gravehold from The Nameless and their hordes by using special powers, strong spells, and, most importantly, their collective wits.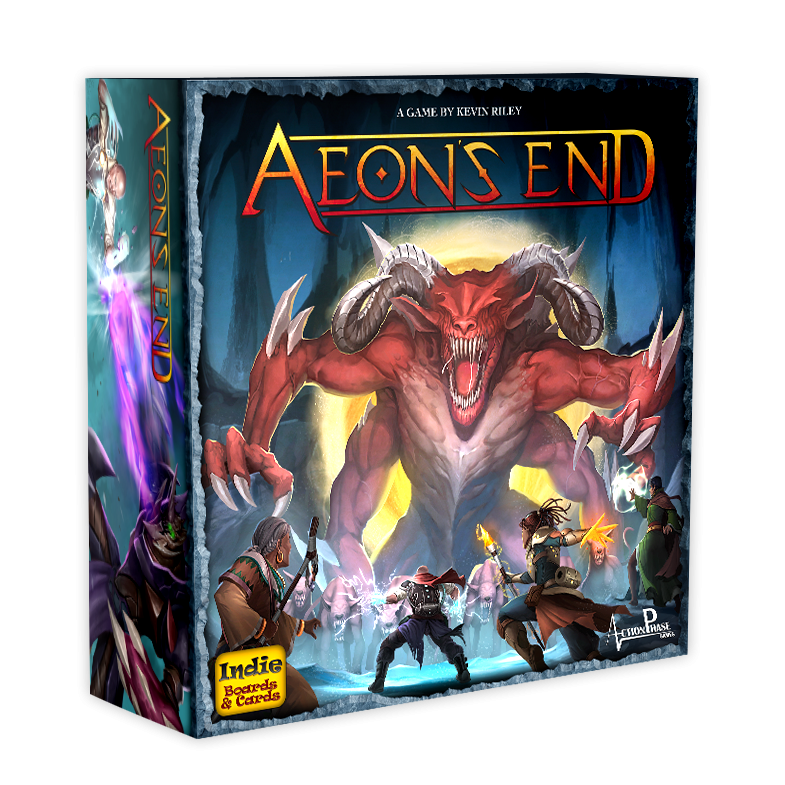 The remnants of a long-standing invasion have taken shelter in the abandoned underground town of Gravehold. There, the helpless remains of humanity have discovered that the energy of the very breaks that entities use to attack them can be recycled into different crystals, converting the evil energies into useful spells and weapons to support their last line of defense: the bridging mages.
It is release on September 2017 by Kevin Riley and Illustrator Gong Studios, Scott Hartman.
AWARDS & HONORS ATTAINED
2019 Gra Roku Professional Game Candidate of the Year
2018 Origins Awards for Best Card Game Nominee
2018 Candidate of Goblin Magnifico
2016 Golden Geek Best Solo Game Nominee
2016 Golden Geek Best Multiplayer Game Nominee;